Hair Length Guide
When choosing the length of your hair, keep in mind that it is measured based on its straightened state. However, just like your natural coils, the curls in the hair can conceal its true straightened length. The extent of this concealment varies depending on the tightness of the curl, resulting in the hair appearing 10-70% shorter than its straightened length. Naturally tighter curl patterns will make the hair look shorter compared to straight hair at any given length.
*Please note that the shrinkage percentages are approximate and vary based on the type of curl.
HOW TO MEASURE / head size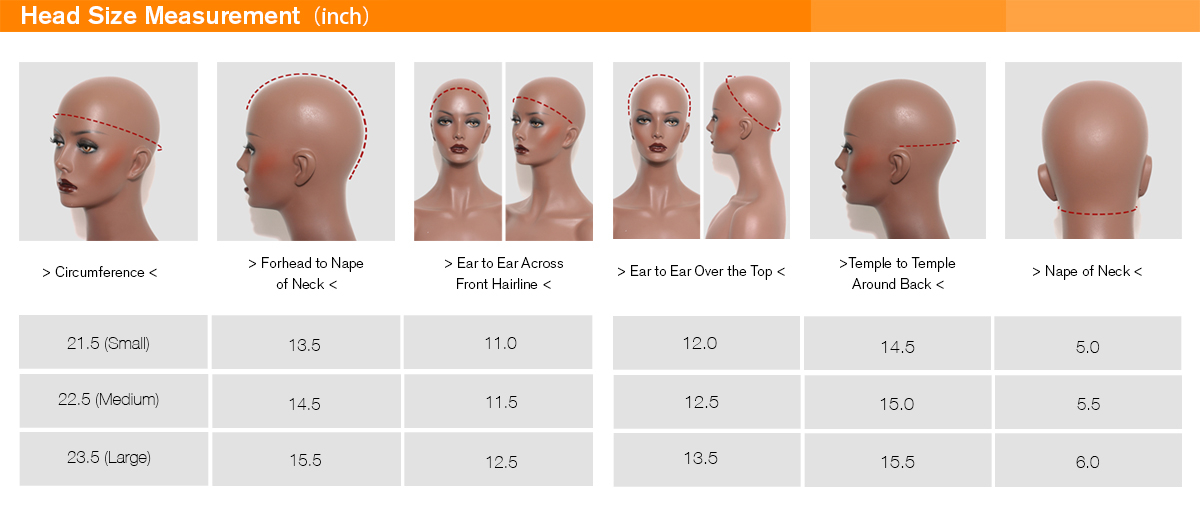 Returns and Refunds
How do I start a return with Cellies Curls?

To begin a return, contact us at INFO@CELLIESCURLS.CO.UK within 14 days of receiving your order. Provide your order number and indicate if you want a refund or exchange.
Who pays for return shipping?

The customer is responsible for covering the shipping fees to return items to us. For security, we recommend tracked shipping and proof of delivery.
How long does it take to get my refund?

Refunds are processed within 14 business days after we receive and inspect the returned item.
What are the requirements for returning hair extensions?

Hair extensions must have original tags attached, unaltered, not brushed out or cut, no color changes, and show no signs of wear. Original packaging should be included.
Can I return used cosmetics or accessories?

Accessories cannot be altered or show wear.
What if I received a damaged or defective product?

Please contact us within 72 hours at INFO@CELLIESCURLS.CO.UK if you received a damaged or defective item. We will facilitate a refund or exchange.
How do free gifts impact refunds?

Free gifts must be returned along with the order for a full refund. Keeping the gift results in deducting its retail cost from the refund amount.
Who can I contact for help with returns?

Please email us at INFO@CELLIESCURLS.COM if you need any assistance with returns or have additional questions!
What conditions must a product meet to be eligible for return?

Items must be in original condition with all tags and packaging. Hair extensions specifically cannot be altered, brushed out, cut, colored or show signs of wear. Opened or used cosmetics and worn clothing/accessories are not eligible.
Can I exchange an item instead of returning it?

Exchanges are possible if we have the item in stock. Shipping charges may apply for the new exchange order.
What if I got the wrong item in my order?

Contact us immediately if you received the incorrect item. We will evaluate and correct the issue.
Can I return earrings ?

For hygiene reasons, earrings and cannot be returned or exchanged.